09.01.2020
---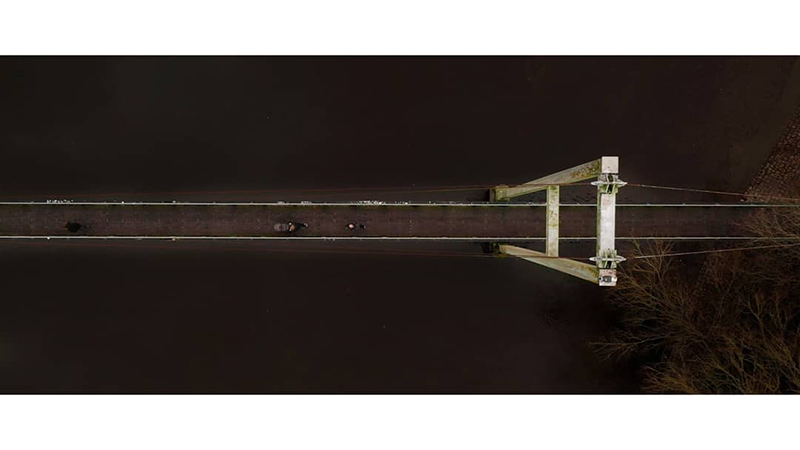 Blackweir Bridge
Drone update.
Well the weather is the biggest problem for all drone pilots it seems. Christmas again was a time that when the good weather came it meant that we had to bounce out with the kids. The two x nearly 3 year olds added to the mix of a Mavic Pro doesn't fill me with joy.

So the videos attached are from just before the Christmas break, when I had a couple of flights around Cardiff.
Video one is the Blackweir Bridge in Pontcanna Fields.
Sequence building was easier with this one as there was something of a story. It was about the bridge and the people around it.
Fairwater Rugby Game
This one was down at Fairwater RFC. My brother in law plays for them and mentioned that one of the away teams brought a drone down with them to a game recently and as they were playing the Cup would I like to come have a fly.
Again, the weather was very windy and getting wetter by the hour. Managed to get up and get some shots. The thing that I learnt on this flight is that you can't get match footage on a drone. You get a couple of positions and wait for the game to come to you. I started to try and get match coverage. It's easy to get carried away and try and follow everything. BUT. In a real-world scenario, there would either be other cameras getting live shots at the same time as my drone would be up OR if it was staged. The action would be rest for the ground cameras to get the nuts and bolts of a sequence.
The other thing to point out. Information is king. Mike – the brother in law forgot to mention that Fairwater were in their away kit! Need all the facts when you start shooting anything, from anywhere.
---